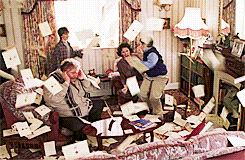 To all my workshop artists
Do you know your watercolour papers?
 
This may be of interest to you 
Traditionally, the highest quality watercolour papers have always been manufactured from cotton fibres, which aid strength and durability.
You may hear '100% RAG' as terminology, this simply means pure cotton fibre and free from wood pulp.
The best papers are made on a mould machine, which provides all the appeal as those papers made by hand.
The better quality papers are made acid free, this simply means they are less likely to perish and degrade. I also ensure I use an acid free tape to mount my work prior to framing....this believe it or not is so important.
#There are mainly three different types of watercolour papers.
HP – Hot pressed,
This is the smoothest of the three types of paper and allows for completing those finer details. You may have used this type of paper for my Botanical art classes. This paper has no 'tooth' to it. You will probably hear me say this a lot during workshops. It literally is pressed between hot rollers!
If you want to reproduce your work and make prints or cards to sell, then this paper is ideal!
CP (NOT) – Cold pressed,
This may be referred to as 'NOT' paper, is slightly textured and is popular for a lot of watercolour painting projects. As you would expect it's pressed through cold rollers and is a little sympathetic for some detail work. It is thought to be the easiest paper to work with in watercolour painting.
Rough – Is very textured and you may hear me refer to it as 'toothy' this allows for heavy projects which require lots of paint and water such as landscapes, seascapes and forests. This is my favourite paper, but it's hard to get to grips with! It's also more expensive of the three!
If you use lighter paper for washes and lots of painting you must stretch your paper to prevent the 'ripple' and 'pooling' of water. I like to use a low tack masking tape to do this. I carefully position my tape evenly around all four edges so when it is ready to be lifted it leaves a nice white frame; thus finishing your picture perfectly.
I usually use 'Bockingford' or 'Saunders' brands for my commission projects, which are approx. £2-£3 per sheet.
In my workshops you use a 'mixed media' paper which is from 'Goldline' and is 200gsm/90lb. GSM means grams per square meter. (Just another way of weighting the paper, I tend to refer to lbs).
The weight of watercolour paper is also important to consider. The number on the cover of the pack is based on the weight per 500 sheets. The heavier the paper, the more water it can take without buckling.
You will often see weights of 90lb, 140lb and 300lb.
90lb papers will not tolerate much adjusting of paint and scrubbing, whereas the 300lb papers will allow for more work and abrasion.
The bigger the number the less likely you need to stretch the paper. The heavier the weight the more expensive the paper.
Please reload